4titude
4titude® specialises in the design, manufacture and marketing of consumables and bench top instrumentation for the life sciences industry.
They continue to grow a range of innovative products focusing on:
PCR & sequencing

Assay screening
Microplate sealing
Liquid handling
---
IMPORTANT ANNOUNCEMENT!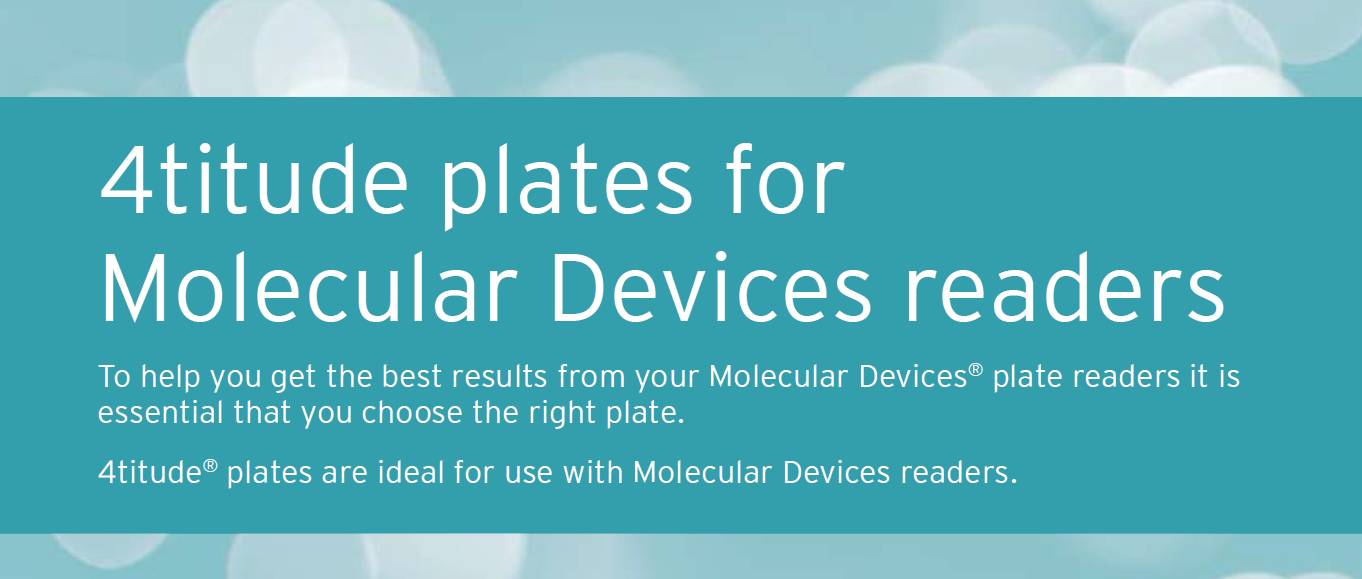 For more information, click on the link below:
4titude plates tag-team with Molecular Devices readers
---
To find out about Molecular Devices plate readers, click HERE.
---